April 5 2016
3
05
/

04
/

April
/

2016
22:19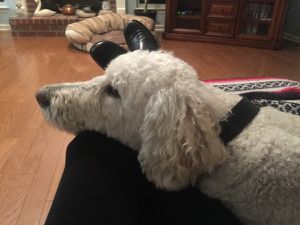 Plain and simple:
You learn
how to relax your entire body
how to recognize when a muscle is tense and when it is relaxed
how to relax your body when YOU chose to
when in difficult or demanding situations, to relax all of your body that does not need to be activated at that time (how many times is your face held tight when working...it doesn't need to be tight...You save energy.
how to 'read' your body's intuition:

​This situation is dangerous
I'm getting angry (you know before you even feel the emotion!)
He is filled with love.

to maintain physical (and emotional) calmness when threatened - activating only those parts of your body (muscles, tendons, blood flow, digestion...) that are needed to honestly respond to the threat. Not all 'threats' are real, an insult is not necessarily a physical threat, so why respond physically?
to maintain physical (and emotional calmness) in challenging situations, so you can diffuse the situation, yet be ready to physically act if need be.
It is magic. You are in control of your body. Your body informs you and keeps you situationally aware, inside and out. You have power and you have control over that power. No one can 'make' you react, only you have that ability.